Skip to content
Hanukkah Gifts that Support Israel and NA'AMAT
This year, support Israel and NA'AMAT as you shop for Hanukkah gifts for your loved ones!
Donate to Israel in a Loved-One's Name
NA'AMAT USA is a 501(c)(3) organization whose programs support women and children in Israel, providing crucial services that improve the lives of thousands of Israelis every day. When you make a tax-exempt donation to our Scholarship and Development Funds in honor of a loved one, we send a certificate to that person letting them know of your contribution in their name.[ultimate_spacer height="25″][vc_btn title="DONATE INSTANTLY IN A LOVED ONE'S HONOR" color="orange" size="lg" align="center" i_icon_fontawesome="fa fa-heart-o" link="url:https%3A%2F%2Fnaamat.wpengine.com%2Fwaystogive%2Fdonate-now%2F||" add_icon="true"][ultimate_spacer height="25″]
Hanukkah Gifts for Women? Give them a NA'AMAT Membership!
A NA'AMAT membership is a life-long gift for women and girls of any age. Learn about our membership options, including our new eMembership.
[ultimate_spacer height="25″][vc_btn title="GIVE THE GIFT OF NA'AMAT MEMBERSHIP" color="orange" size="lg" align="center" i_icon_fontawesome="fa fa-heart-o" link="url:https%3A%2F%2Fnaamat.wpengine.com%2Fmembership-2%2F||" add_icon="true"][ultimate_spacer height="25″]
Benefit NA'AMAT while you shop
Here, you will find an array of unique vendors who will donate a portion of your purchase to our organization. This is an opportunity for a win-win.
In addition to our vendor partner affiliations below, you can also easily donate while you shop anywhere on line! (See iGive and Amazon Smile information below)
These unique jewelry designs are from the shops of skilled artisans, crafting the precious metals of silver and gold with gemstones, into wearable works of art. From the northern Galilee to the Gulf of Aqaba in Eilat, from the Holy City of Jerusalem to the modern metropolis of Tel Aviv, influenced by 5000 years of history and various cultures, our artists create magnificent and fashionable jewelry that sets the standard for accessory style.
Our Mission: SUPPORTING ISRAEL THROUGH ECONOMIC ZIONISM
We bring Israeli products to pro-Israel Americans and give them a tangible way to fight the boycotts of Israel. We provide an affordable way to support Israel and have a piece of the Holy Land with them at all times.
 From Israel To You donates a portion of each purchase to NA'AMAT USA. When checking out, use the promo code: NaAmat.
Amazon donates 0.5% of the price of eligible AmazonSmile purchases to NA'AMAT USA. AmazonSmile is the same Amazon you know. Same products, same prices, same service.
Support our organization by starting your shopping at http://smile.amazon.com/
Support NA'AMAT USA through iGive
i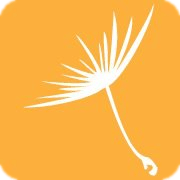 Give allows you to support NA'AMAT USA with a portion of your online shopping. It's totally free to you and to NA'AMAT. More than 1700 online merchants participate in iGive, including Amazon.com. where we all love to shop.
Simply go to igive.com and register  – you only have to give your name and password – to start the process of painless donations. Click on the dropdown menu and type in 'NA'AMAT USA." It's one of the easiest ways to support NA'AMAT USA.
NA'AMAT USA's iGive membership has grown over the last year. Help us continue to grow!
Thank your continued support.
To download the iGive button visit www.iGive.com/button
Don't forget to list your charitable organization as "NA'AMAT USA"
The Number One Online Marketplace for Top-Quality Israeli Products!
Judaica Webstore is an online Judaica store and purveyor of all things Israel.  They have consistently been regarded as the top online Judaica and Israel art retailer in the world.
Support our organization by shopping at Judaica Webstore.
Jewish Books About Judaism, The Torah, Jewish People, Jewish History and More!
Inside Feldheim you will find author reviews, upcoming releases, behind-the-scenes and a blog on several books. They offer kosher cookbooks, books on Judaism, Israel and the Holocaust, as well as books on the holidays and a large selection of best sellers and novels. They have books dedicated to Jewish women, dating, marriage and parenting.  There is a nice selection of books designed for the young adult readers and children.  Prices are very reasonable and shipped for a flat fee of $ 1.99.
Support our organization by shopping at Feldheim.
The Best Israel Has to Offer!
Israel-Catalog.com has been in business since 1996 and is considered the largest, most comprehensive catalog of it's type with 10,000+ products sold worldwide with goods made in Israel.
There are many categories including Dead Sea Cosmetics, Israeli jewelry, videos, CD's, art, items for your home and gifts.  There are interesting blogs on topics such as "How to clean and blow your shofar" and "How to light your menorah".
Show your pride by buying Israeli made goods at Israel-Catalog.com.
Davida Aprons and Kosher Kurls
Davida Aprons is the company you can always count on to bring you innovative, stylish and affordable aprons, mitts and accesories. Since 1980, our merchandise has brightened up thousands of homes around the world.
Kosher Kurls is the best leave-in conditioner in the world. Leave in the schmear!
Davida Aprons and Kosher Kurls will donate 18% to NA'AMAT on all orders received from the website. (For the first 10 orders, they will donate Double Chai 36% !!!)
Kosher Kurls and Davida Aprons look forward to raising a lot of Gelt for NA'AMAT!
www.davidaaprons.com
www.kosherkurls.com
Please use the promo code "naamatusa" to ensure NA'AMAT USA is credited for your order.
[vc_row][vc_column][vc_row][vc_column][vc_row][vc_column]